Virtual Spaces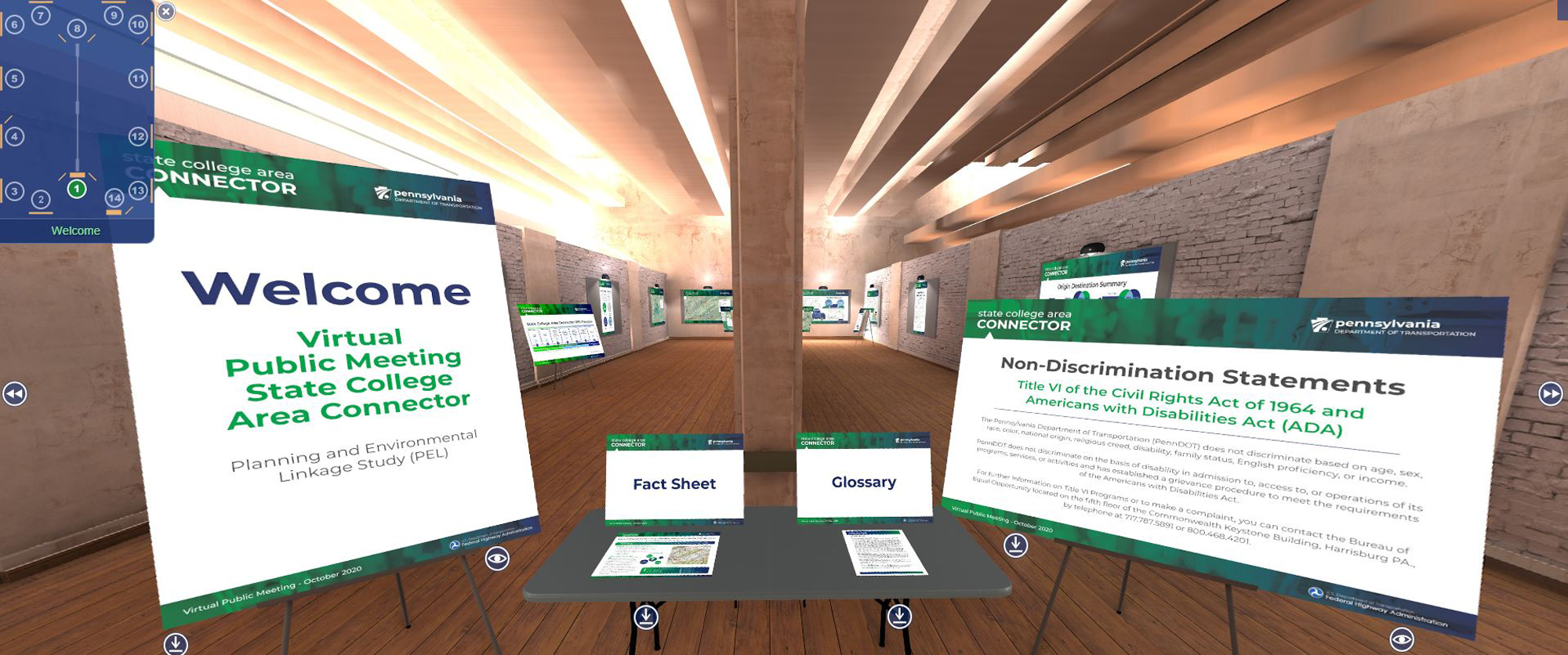 Be there when you can't be there.
With JMT Technology Group's Virtual Spaces - Meeting and Virtual Tour solution you enter a 360-degree panoramic room and explore a virtual space via a self-guided experience. Fully customized rooms allow the users to visit stations and interact with a variety of media types such as video, virtual posters, surveys, and data collection forms. Virtual Spaces is turn-key solution ideal for hosting open house-style meetings, virtual building tours, providing training and associated materials, or serving as a conference exhibitor/sponsor hall.
Interested in exploring Virtual Spaces? Contact us!
Back to Solutions