Applications built with a focus on business needs, processes, and requirements
Do you remember the first time you heard the word "App?" Maybe it was in 2008 when Apple created the App Store? Or maybe it was even earlier when in 1981 it was first added to the Merriam-Webster Dictionary along with other important words like camcorder, fist pump, and bashful bladder. No matter when that word entered your lexicon, apps have been a part of our shared experience for close to three decades.
At JMT Technology Group we build apps focused on business needs, processes, and requirements. As experts in the GIS field, we specialize in integrating geospatial data into web applications that allow you to make better, more informed decisions about your business. Our team will guide you through each step of the application development process - from requirements gathering to end-user training and every step in between. We have the experience and knowledge to efficiently develop support systems and productivity tools that will quickly become the cornerstone of your decision-making process.
Learn More about JMT Technology Group's application development capabilities: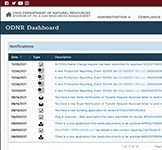 Relationally Integrated Computer System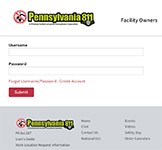 Back to News & Events