Interactive Multimedia Design
Have you ever considered the science of a webpage?
We sure have!
With backgrounds ranging from fine arts to video game design our diverse interactive multimedia design team looks at projects from every angle.
A fundamental measure of success for an application, system, or website is whether it gets used. JMT Technology Group places a high standard on usability and creates intuitive user interfaces for complex applications. Our design staff has broad expertise in user experience (ux) design, multi-media design, and front-end development as well as the analytics expertise to judge success and identify opportunities for growth. JMT Technology Group works to provide citizens, agencies, and local officials with a top-notch web experience and a clear understanding of how humans interact with technology in a purposeful, informational, and visual way.
Check Out Our Transportation Technology Site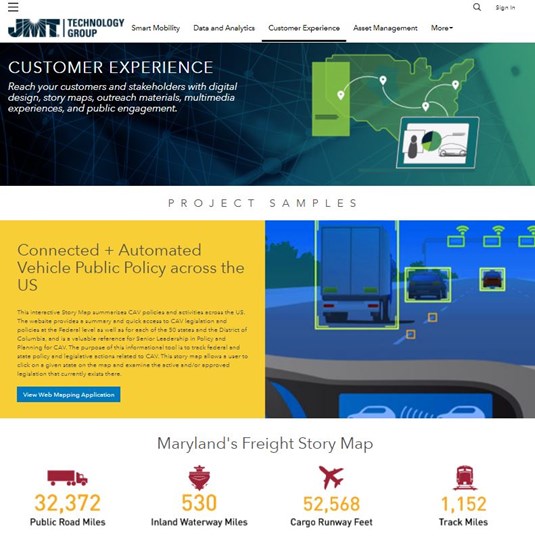 Back to News & Events