JMTTG Presenting at 2021 Pennsylvania GIS Conference
Pennsylvania's annual GIS conference, PAGIS, is occurring virtually this year on May 11-12. JMT Technology Group is proud to have three members of our team sharing their expertise and insights to help encourage growth and spark interest in the PA GIS community.
Eric Jespersen and our client from PennDOT will be presenting "Civic Boundary Monuments – Lest We Forget" a look at PennDOT's database that documents monuments that are believed to represent official legal boundaries.

Nick DiPaolo will be presenting on Developing and Updating NextGen 911 Addresses and the efforts of two counties creating and updating their authoritative addressing layers to meet NENA standards.

Pat McLoughlin's presentation on Data Management will be available as a recording. This presentation will cover the rise of data driven culture in state and local government, and how to establish a data culture within your organization. The presentation will also cover data management vs. data governance as well as a high-level overview of implementing a data governance framework.

About Eric Jespersen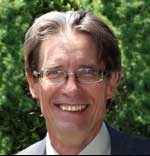 Mr. Jespersen has over 35 years of professional experience, including 25 years of leadership in coordinated GIS development in Pennsylvania. He has both participated in and led many and varied ground-breaking projects, starting with GPS applications in the early 1990's, land tenure reform in El Salvador, nationwide GIS data accuracy assessments for the US Census Bureau, PAMAP Program promotion and development, and advocacy and involvement in the creation and development of the State Geospatial Coordinating Board in Pennsylvania. Eric is an avid student and researcher of civic boundaries in PA, and helped establish a Civic Boundary Working Group to improve data and practice. His other long-term project is the improvement of surface water representation, replacing current 2D stream layer with 3D elevation-derived hydrography; that effort included active engagement in securing lidar updates for the entire Commonwealth.
About Nick DiPaolo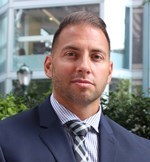 Mr. DiPaolo has more than 20 years of experience working on Technology and Geospatial Information Systems (GIS) projects. He has managed GIS application development and data projects and, in positions, has provided QA/QC, performed SQL administrative tasks, and conducted training seminars and workshops for both GIS and non-GIS users. He has led several Next Generation 911 upgrade projects and is a member of the NENA GIS Data Model Working Group which is responsible for updating the model. Also, he is a volunteer fire fighter of over 17 years and currently serves as the vice-president of his fire department. He has advanced emergency operations training and has aided his departments in developing GIS related applications for locating hydrants, routing emergency vehicles and preplanning.
About Pat McLoughlin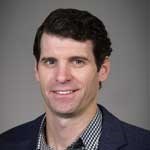 Mr. McLoughlin is an enthusiastic data management and data analytics professional with 16 years of experience, working with customers and state/county agencies to optimize the way they use data, visualizations, and analytics to support their program's mission and drive user engagement. He has experience developing data strategies, data management processes, and data quality standards, having successfully led Maryland's statewide Open Data Program. Mr. McLoughlin has launched and directed the State of Maryland's Business Intelligence and Analytics Program through the Department of Information Technology. He has extensive experience in data analysis, reporting and system integration, as well as open-source technology, project management software, and relational databases. He has a background in GIS and had previously served as the GIS Program Manager for the Maryland Department of Information Technology.
Back to News & Events