Nick DiPaolo to Speak about Next Generation 911 Sub Addressing at PA NENA 2021 Conference
Mind the Gap, Identifying Missing Sub-Addresses for Next Gen 911
The presentation, Next Gen 911 - Mind the Gap, Identifying Missing Sub-Addresses, focuses on JMT Technology Group's solution to tricky addressing scenarios related to the next generation of 911 services. Nick's presentation offers insights based on his many years as an emergency responder.
Next Generation 911 (NG911) will support modern communication methods such as text, videos, and photos - in addition to voice, to increase the efficiency of emergency service response. By utilizing layers of data to create more efficient locating, routing, dispatching and handling of 911 calls, as well as acceptance and sharing of more digital data feeds to first responders, NG911 represents a critical upgrade to public safety.

About Nick DiPaolo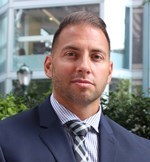 Mr. DiPaolo has more than 21 years of experience working on Technology and Geospatial Information Systems (GIS) projects. He has managed GIS application development and data projects including assisting multiple counties prepare their data for Next Generation 911 (NG911) and how to navigate the intricacies of sub addresses. Mr. DiPaolo was recently added to the NENA NG911 GIS Data Model Working Group which consists of 60 people in the United States and Canada tasked with updating the NENA NG911 GIS model. Additionally, he is a volunteer fire fighter of over 19 years with three different departments and currently serves as the vice president and trustee of his department. He also serves on the Camden County, NJ Land Search and Rescue Team. He has advanced emergency operations training and has aided his departments in developing GIS related applications for locating hydrants, routing emergency vehicles and preplanning.
Connect with Nick via LinkedIn
Back to News & Events