JMTTG Presenting at 2021 Ohio GIS Conference
Ohio's annual GIS conference, OH GIS, will occur in-person this year from September 15th through September 17th. The Ohio GIS Conference will cover areas like Mapping and Visualization, GIS Infrastructure Show and Tell, Negotiating Success for Women in GIS and much more. JMT Technology Group is proud to be both sponsoring and presenting at this event.
On Friday, September 17th at 10:20 am, Pat McLoughlin will present on Data Management - Defining your Data Strategy and Developing a Data Management and Data Governance Program. This presentation will cover the rise of data driven culture in state and local government, and how to establish a data culture within your organization. The presentation will also cover data management vs. data governance as well as a high-level overview of implementing a data governance framework.
About Pat McLoughlin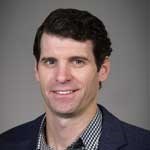 Mr. McLoughlin is an enthusiastic data management and data analytics professional with 16 years of experience, working with customers and state/county agencies to optimize the way they use data, visualizations, and analytics to support their program's mission and drive user engagement. He has experience developing data strategies, data management processes, and data quality standards, having successfully led Maryland's statewide Open Data Program. Mr. McLoughlin has launched and directed the State of Maryland's Business Intelligence and Analytics Program through the Department of Information Technology. He has extensive experience in data analysis, reporting and system integration, as well as open-source technology, project management software, and relational databases. He has a background in GIS and had previously served as the GIS Program Manager for the Maryland Department of Information Technology.
Back to News & Events