JMTTG Presenting at 2021 AASHTO GIS-T Virtual Conference
The American Association of State Highway and Transportation Officials (AASHTO) is hosting their annual GIS in Transportation Symposium April 19th – 22nd. The GIS-T Symposium brings together professionals from government and private industry interested in the use of GIS for transportation.
Our JMT Technology Group team will be presenting two sessions during this symposium.
Bob Pliszka, Karl Keller and one of our customers will be presenting "A Sensor Fusion Approach to Integrating All-Source Traffic Data to Enhance Situational Awareness" on April 20th. This presentation describes the use of Dedicated Short Range Communication (DSRC) messages generated and broadcast automatically by vehicles as they operate on roadways – in tandem with roadside units (RSUs).
On April 22nd, Bob Pliszka and one of our customers will present "Expanding the Highway Beautification Management System" - a look at the recently augmented capabilities of PennDOT's HBMS tool with integrated HBMS Maps.
About Bob Pliszka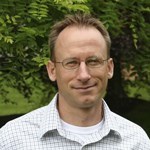 Mr. Pliszka is a Vice President and Regional Director for the JMT Technology Group. He works with clients to deliver business critical GIS and software solutions and has led numerous system development and GIS projects for transportation clients. Mr. Pliszka has significant expertise in GIS project management, contract management, and client relations. He has 22 years of experience and holds a Master of Science in Geographic Information Systems, a Geographic Information Systems Professional (GISP) Certification, and a Project Management Professional (PMP) Certification from the Project Management Institute (PMI).
About Karl Keller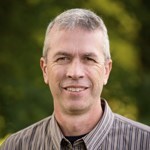 Mr. Keller is an engineer, manager, and entrepreneur with an extensive background in artificial intelligence (AI), machine learning systems, business intelligence (BI), and blockchain/ distributed computing. He has recently led an effort to integrate disparate data sources and to enable visibility of KPI's and a balanced scorecard using Tableau to solve a KPI-driven management control problem. Mr. Keller founded and managed an AI startup focused on autonomous agents leveraging financial business policy.
Back to News & Events